All About the Festivals in Iceland
3 minute read - 13 Aug 2018
Iceland, this once isolated cold island in the Atlantic, is today home to a great number of celebrations and festivals. There are all sorts of festivals taking place in Iceland, mainly in the summer: art, music, dance, food and camping festivals are held in Reykjavik and in almost every town in the island nation.
But what are the most famous and popular festivals in Iceland?
For music, The Secret Solstice and Iceland Airwaves. The Secret solstice festival takes place each year around the 21st of June, with the Midnight Sun. Both Icelandic and International artists come to play and it is always a lot of fun. Iceland Airwaves is Iceland's biggest music festival, held every year in November in Reykjavik. Tickets to the festival give you access to the official concert but there are free off-venue concerts all over the city of Reykjavik for everyone to enjoy. An interesting music festival is the heavy metal/rock festival Eistnaflug, held in July in Neskaupsstaður, in the East of Iceland.
Þjóðhátíð -The Camping Festival
The first weekend in August is a bank holiday in Iceland and also the biggest camping weekend of the year. Shops are closed, people are off from work and there are a lot of festivals taking place this weekend. The biggest and most famous festival is Þjóðhátíð in the Westman Islands. With a population of normally 4000 people, the Westman Islands see around 16000 people just during this weekend. Icelanders love this festival, locals set up white tents where they get together for coffee and food, there are parties, concerts, bonfires and fireworks from Thursday to Monday. It is a very Icelandic festival, where people of all ages come wearing the traditional Icelandic sweaters to have fun, listen to music, drink, and camp in the beautiful Westman Islands. This is a great festival if you want to get to know some locals!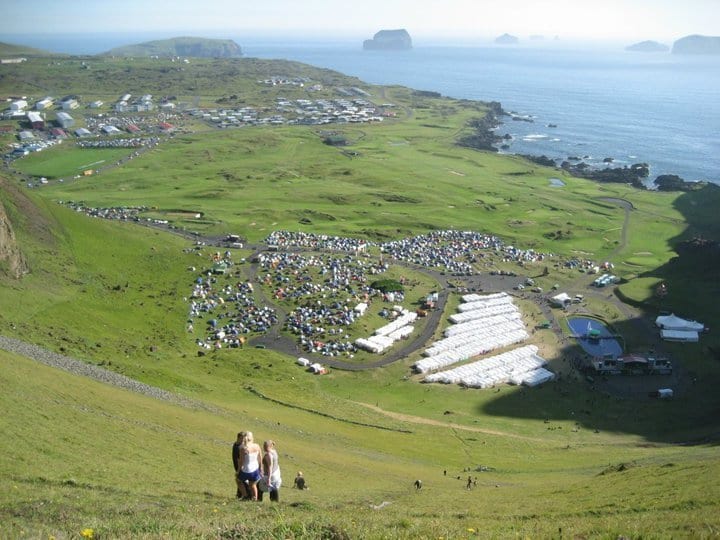 Reykjavik Pride
One of the largest and most popular festivals in Iceland. This festival takes place the second weekend in August, to celebrate the LGBTQ+ community. You will find rainbow flags all over Reykjavik, there is a big parade on Saturday and parties that go on all night. Everyone loves Reykjavik Pride and no matter your sexual orientation, it is always great fun.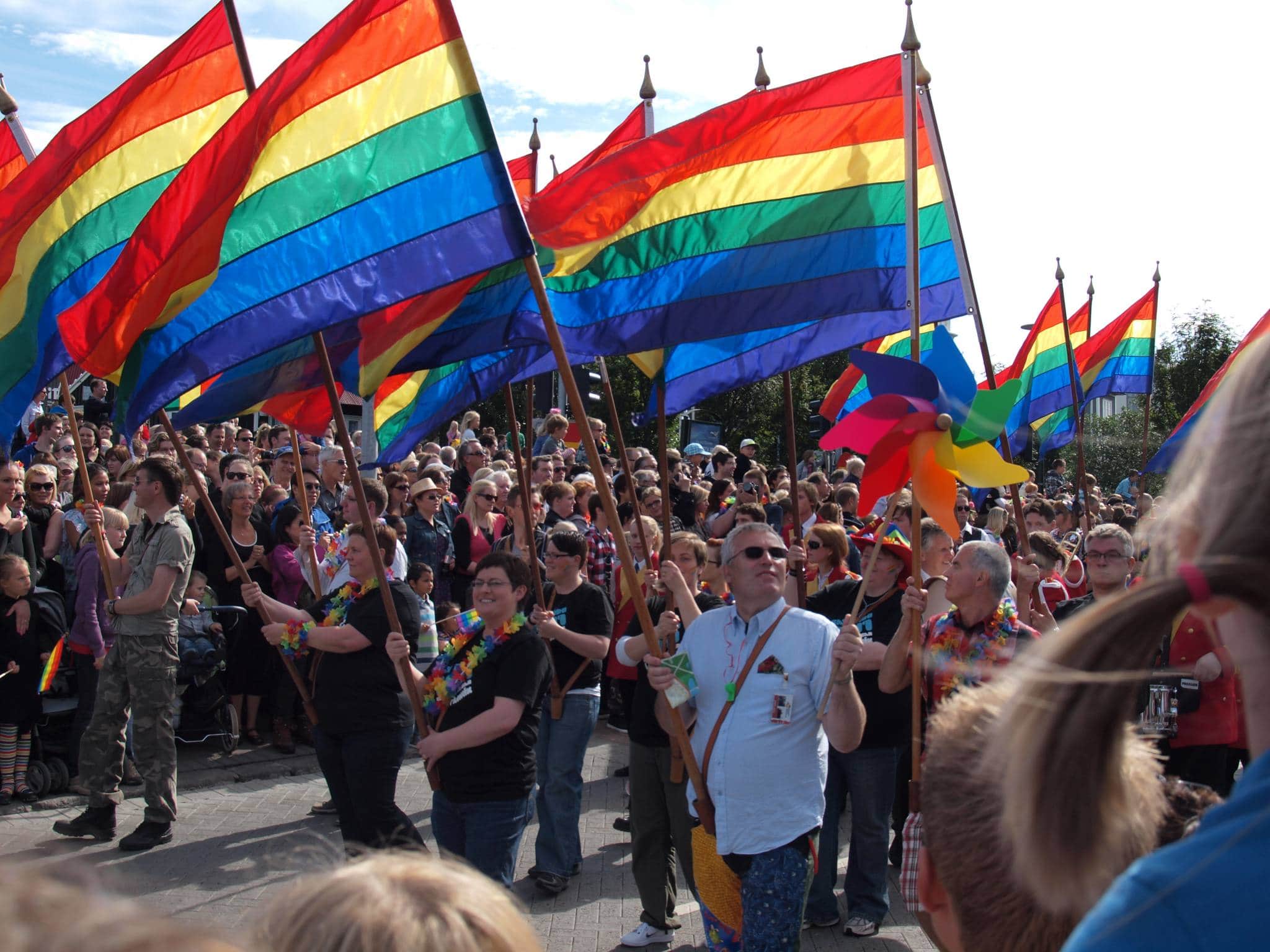 Reykjavik Culture Night - Menningarnott
Culture Night is a one-day event taking place in Reykjavik on a Saturday in August. There is a long program of events, shows, and activities all over the city. Museums are free on this day, and some people open their houses and make pancakes and waffles. The Reykjavik Marathon takes place the same day, with people coming from all over the world.
Reykjavik International Film Festival (RIFF)
Every year in September/October, this festival features documentaries, shows, and movies from several countries. It is a great festival if you want to discover new and innovative films and filmmakers.
Jokulsarlon Glacier Lagoon Firework Show
This spectacular show takes place every August. The show is a collaboration between the local Iceland Search and Rescue teams and tour operators. For 30 minutes, fireworks light up the skies over the magnificent Jokulsarlon Glacier Lagoon, making the place even more magical.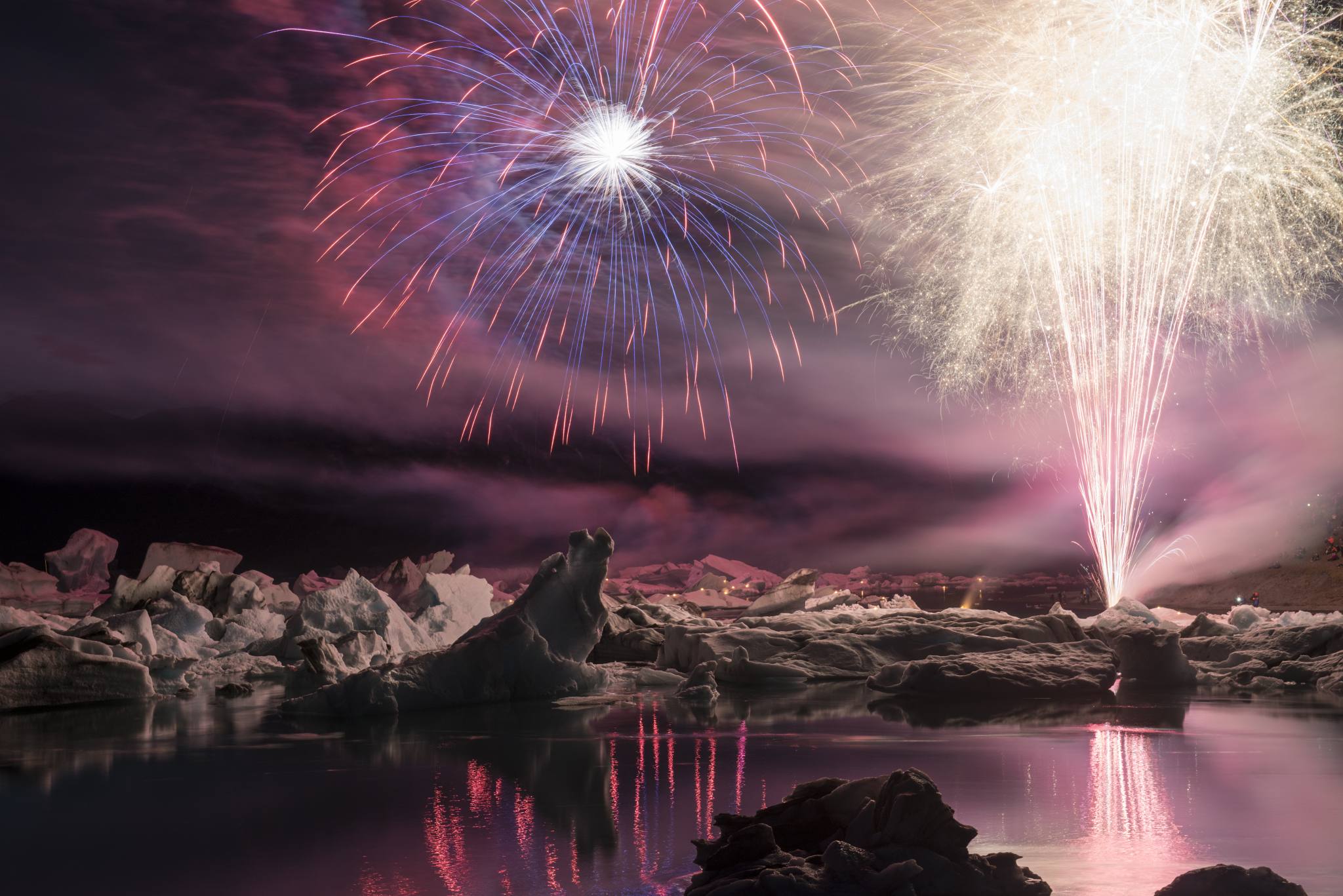 Other Festivals
There are a lot of smaller festivals in the fishing villages and towns all around Iceland. Danish Days in Stykkisholmur, Irish Days in Akranes, The Lobster Festival in Hofn, Herring Day in Siglufjordur, The Great Fish Day in Dalvik are just some of them. These are mostly family festivals, with concerts and games for adults and kids alike. They are a lot of fun if you are lucky to know some locals who will invite you to their house to eat, drink and dance. Iceland has a lot to offer. Not only tours and nature but a lot of festivals and events that are both interesting and fun. Your holiday in Iceland will never be boring.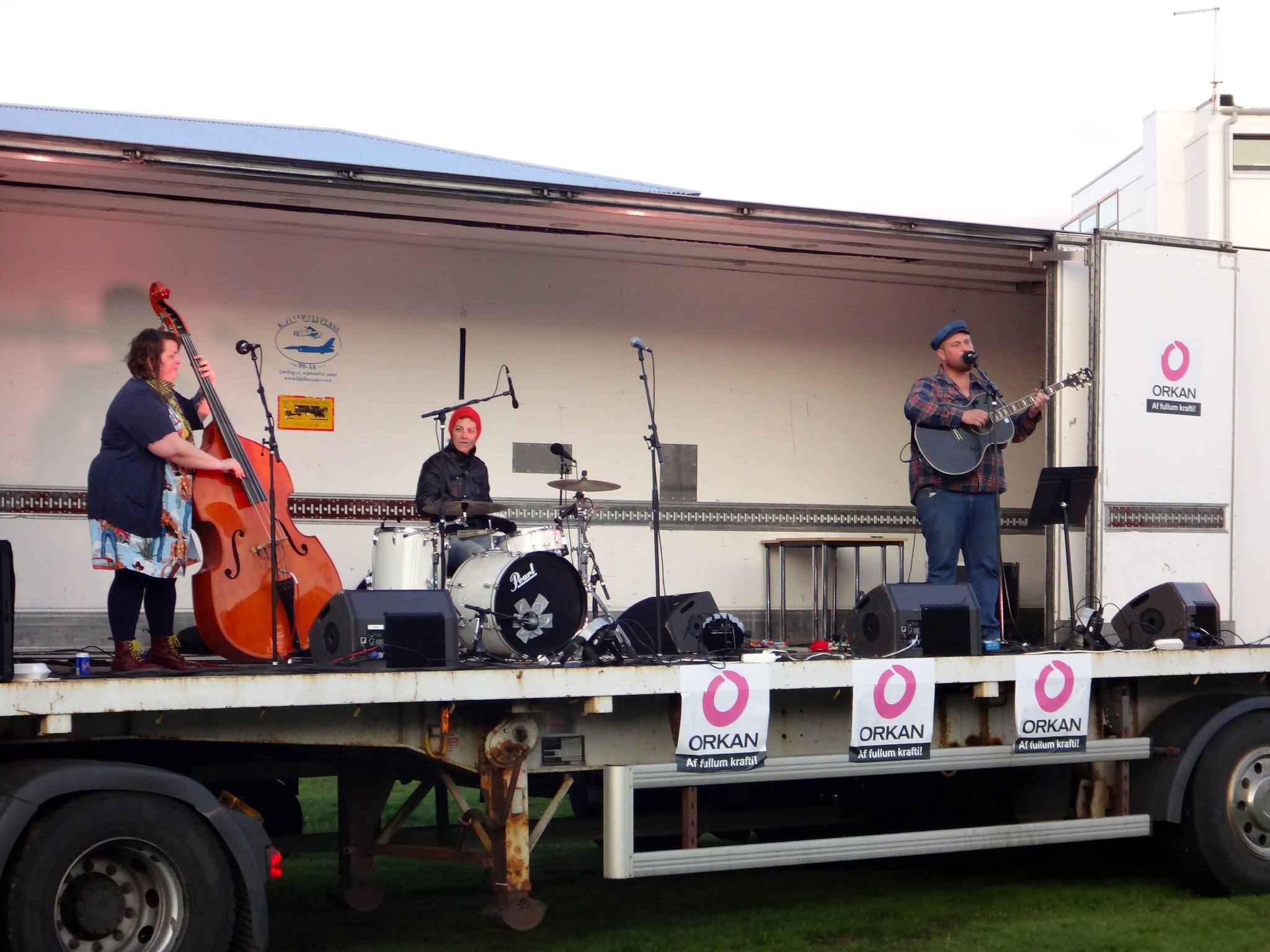 If you want to learn more about Icelandic culture, have a look here.