Plan Your Winter in Iceland - How to Make The Most of it
5 minute read
05 Oct 2018
Winter in Iceland
The winter season in Iceland goes from November to April: the weather can be challenging and the days are shorter but, on the bright side, it is low season, there are fewer tourists, prices are a little lower than during the summer and everything is much calmer and more peaceful. Before starting listing the best things to do in Iceland during winter, let's get two of the most popular questions out of the way.
How cold is Iceland in the winter?
Surprisingly, it is not too bad. Temperatures during winter in Iceland are between 5 and -10 degrees Celsius, making it quite mild destination compared to Canada, other Scandinavian countries or some parts of the USA. So don't worry about being cold, it is not that bad and you can always wear more layers.
Is it always dark in Iceland during winter?
It is not always dark but there is a lot of darkness in Iceland in the winter, which might take you a little to get used to. In the peak of winter in Iceland, there are only 4 or 5 hours of daylight, with sunrise around 11 am and sunset around 3-4 pm depending on where you are in Iceland…the further North you go, the shorter the days.
How can you make the most of those short dark Icelandic winter days?
1. Book Private Tours
Winters in Iceland can be tough, the driving conditions can be quite challenging and, unless you are used to driving in these conditions in your own country, I would not recommend renting a car in the winter. If you are experienced and want to drive yourself, make sure you always check the road conditions and take safety precautions. There are often storms in Iceland in the winter, roads are sometimes closed to traffic, some roads just become ice sheets so you need to be very careful if you want to drive yourself. If you want to fully enjoy your holiday, I would recommend booking a private tour, as it is always good to let an experienced driver/guide take you around. Moreover, with a private tour, you can plan your day with the help of your experienced guide and make the most of the few hours of daylight in Iceland. Check some private tours HERE and read about why it is always a good idea to book a private tour.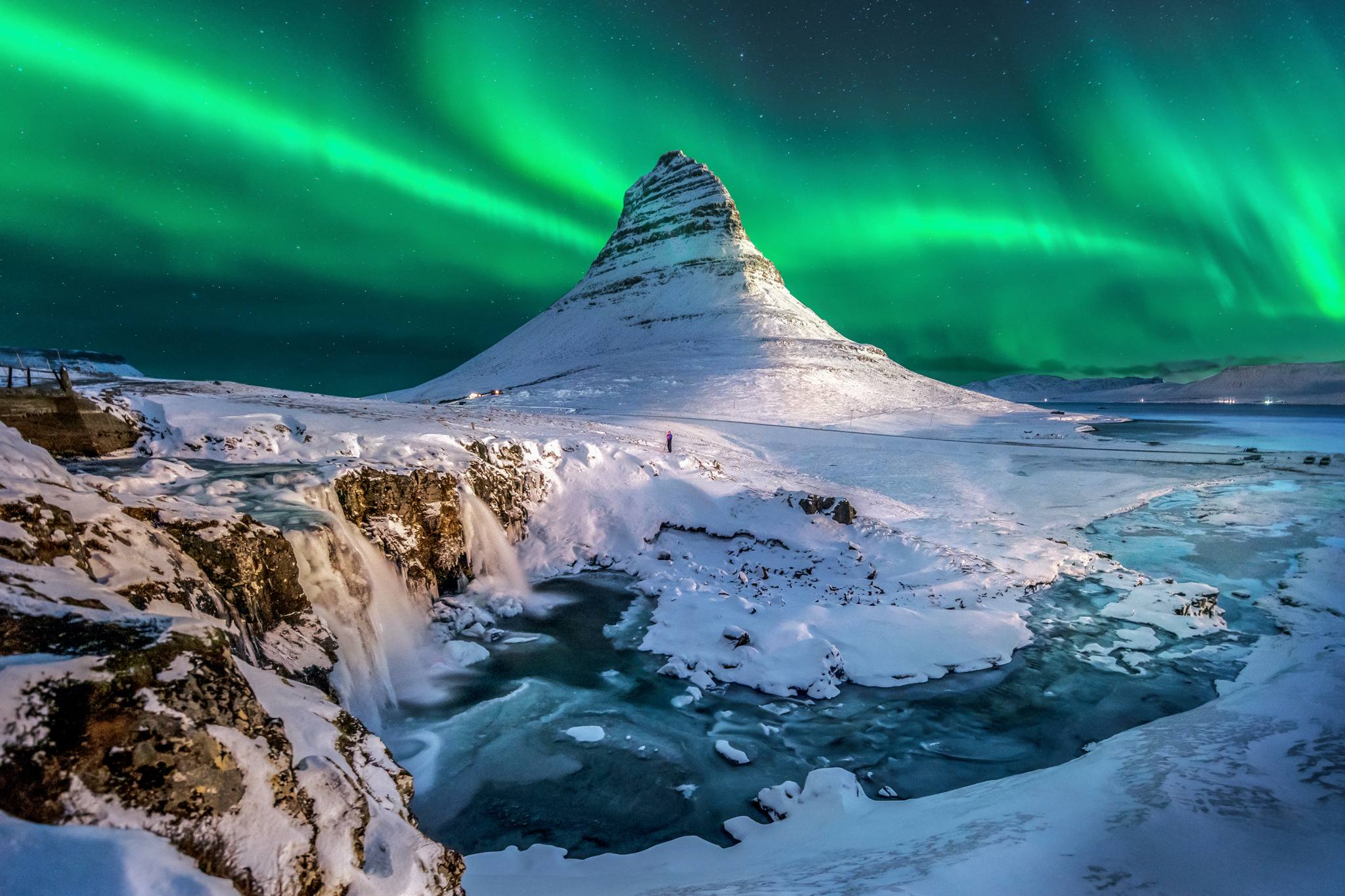 2. More chances to see the Northern Lights
The  Northern Lights are a natural phenomenon and they are never guaranteed, but you certainly have more chances to see them in Iceland during winter, when there are many hours of darkness. The Northern Lights can sometimes be seen from the city but it is best to get away from light pollution. For this, the best is to join a Northern Lights Tour. I would recommend a Private Northern Lights Tour because with a jeep you can reach places buses cannot access. You will have a private guide with you who will take you to the best places to see the Lights and will have tips to help you take nice pictures which you will show everyone at the end of your trip. Usually, coffee or tea are offered, to keep warm while looking at the sky.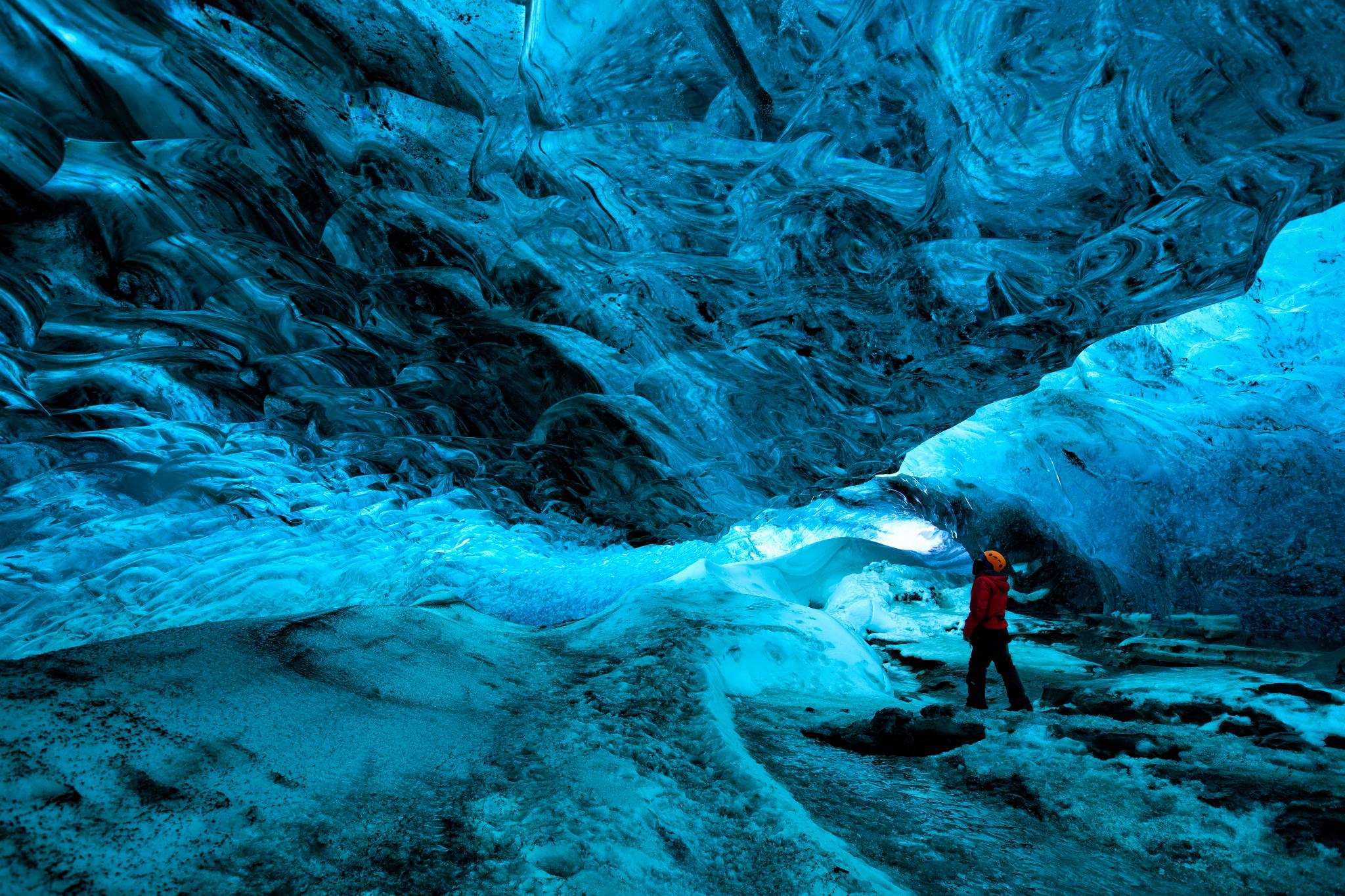 3. Explore Ice Caves
Winter is the best time to visit the beautiful ice caves that can be found under the biggest glaciers in Iceland. Amazing and always different, they are a great option if you are looking for some adventure during your trip to Iceland in the winter. A great tour to see ice caves and explore Iceland's nature is our 2 Day Jokulsarlon Glacier Lagoon + Blue Ice Caves Tour. With this amazing tour, you will visit Iceland's most popular sights along the South Coast all the way to the spectacular Glacier Lagoon. You will then have the chance to go under Iceland's and Europe's largest glacier to explore the magnificent blue ice caves that form every year. Read more about the tour here.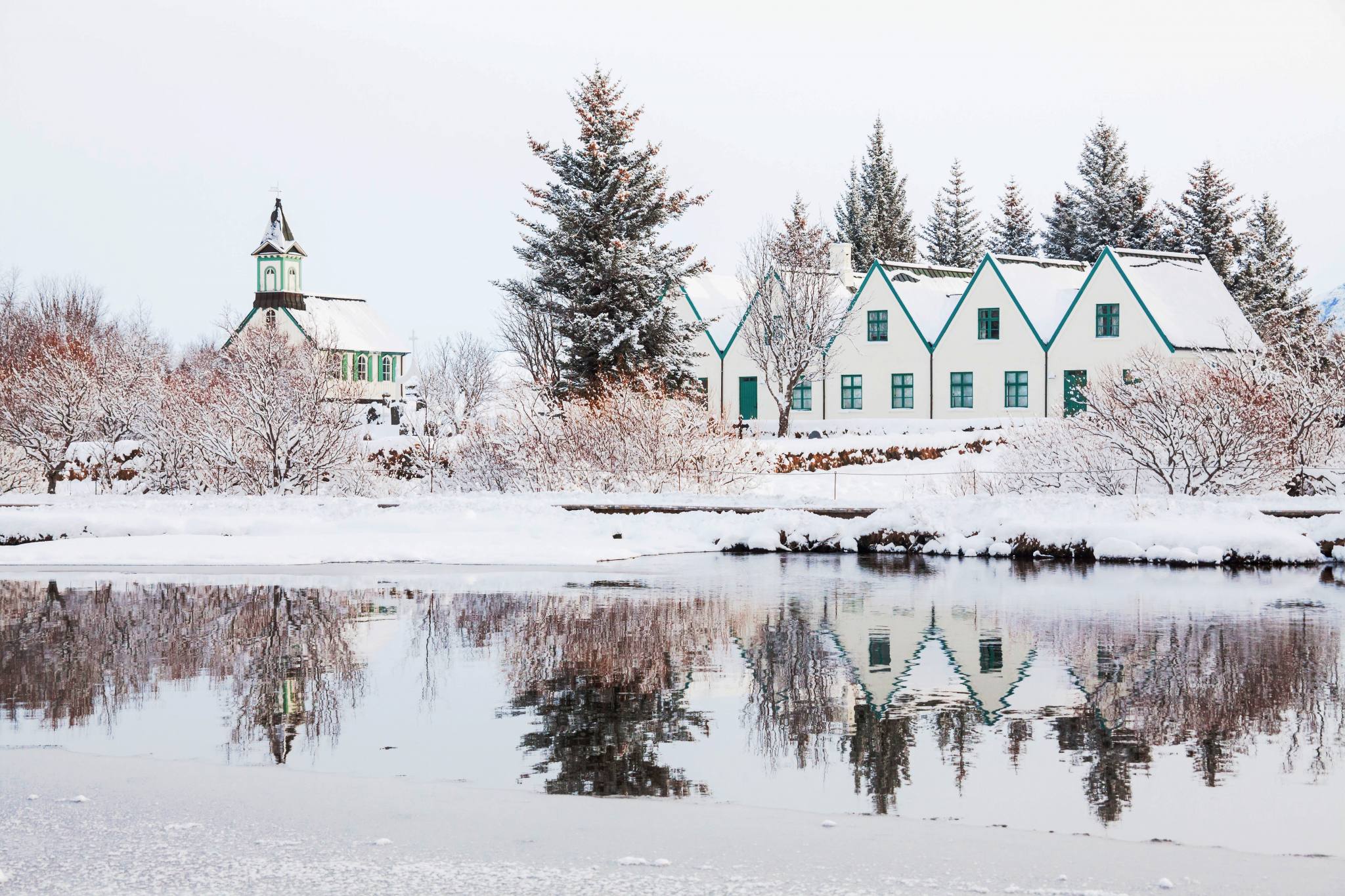 4. Join short sightseeing tours
If you are in Iceland in December/January, you will only get a few hours of sunlight so the best sightseeing tours you can take are the popular Golden Circle and the Reykjanes Peninsula Tours. Both are day tours from Reykjavik, both are a few hours long and they are very easy to do with the amount of daylight we get in the winter. The Golden Circle is, of course, a very popular destination, you will see some wonders like Geysir and Gullfoss but if you want something calmer and off the beaten track, I would definitely recommend the Reykjanes Peninsula. This Peninsula is a hidden gem, full of geothermal wonders, lava fields, and amazing cliffs, which look even more spectacular in the wintertime when covered in white snow. Why do I think this is a great tour? Because at the end of your Reykjanes Tour, you can bathe in the Blue Lagoon and maybe see the Northern Lights while relaxing in this amazing hot pool. If you are looking for something longer, a great winter tour in Iceland is the Lava Tunnel, Reykjanes, Blue Lagoon and Northern Lights Combo Tour. This great tour combines a visit to a spectacular Lava Tunnel, followed by a tour of the Reykjanes Peninsula, an optional bath in the Blue Lagoon and some Northern Lights hunting to end the day with some extra magic.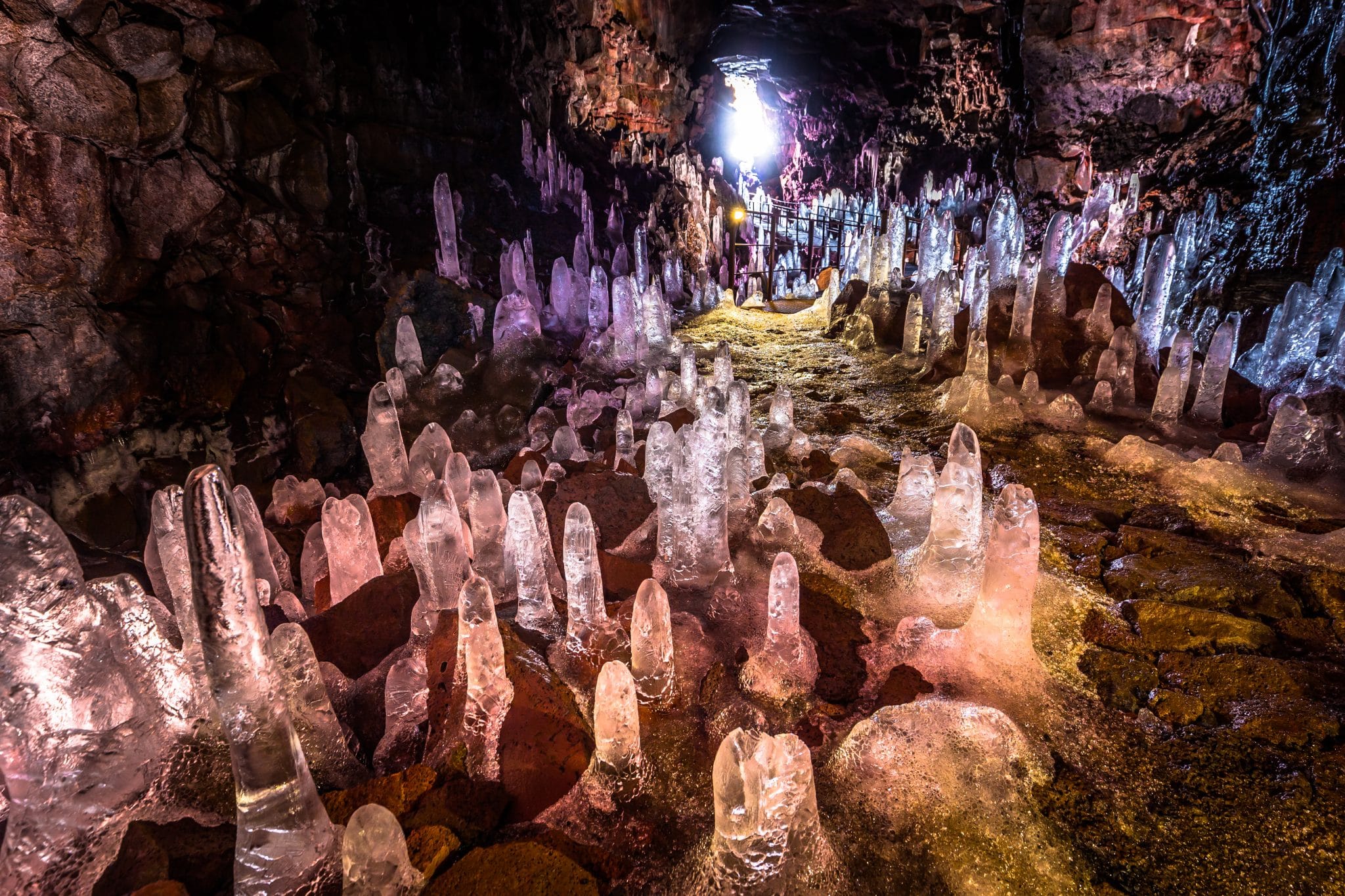 5. Relax in hot springs and swimming pools
There is nothing I like more than sitting in a hot tub in Iceland in the winter. There are many public swimming pools around the city where you can go for a swim or just relax in a hot tub, some even have saunas and steam baths. If you are outside Reykjavik, do not despair...you can find swimming pools in almost every town and village, or spas like the Blue Lagoon, the Secret Lagoon, Fontana Baths or the Myvatn Nature Baths, and don't forget the natural hot springs where you can bathe in nature.
6. Enjoy Reykjavik's museums and amazing cafes
When it is dark and cold outside, in those long Icelandic winter days, there is nothing better than sitting down in a cafe downtown Reykjavik with a cup of coffee or hot chocolate and some delicious Icelandic pastries. You can read a book, bring your computer or just enjoy some people watching. And of course, you can check out Reykjavik's interesting museums, like Perlan, the Saga Museum, the Whales Exhibition or the art museums.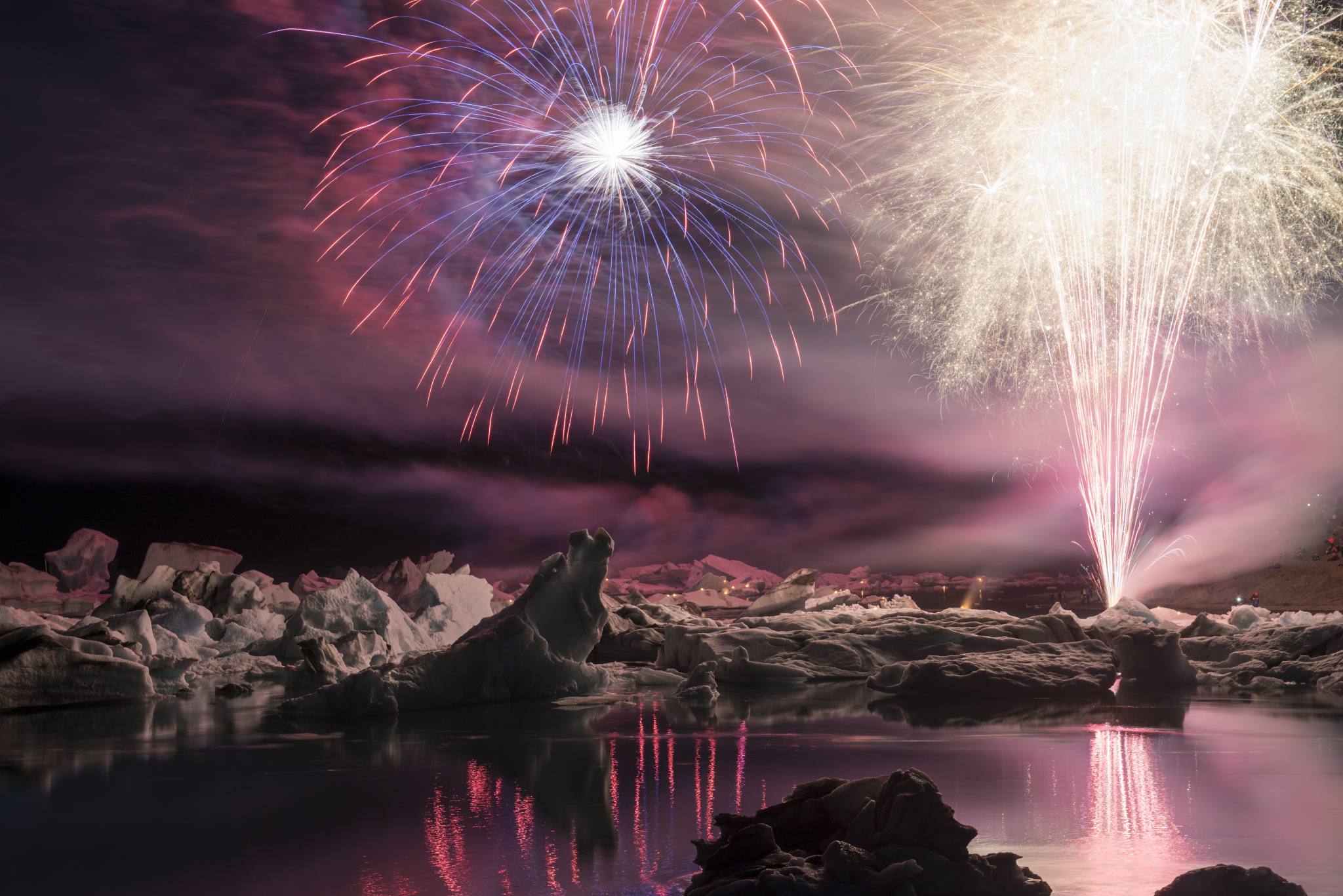 7. Enjoy the Holidays
If you are in Iceland over Christmas, you will notice Icelanders like their Christmas Lights, maybe also because they brighten up the long winter days. You will have a chance to meet the 13 Yule Lads- the Icelandic "Santa Clauses", and to experience the New Year's Eve craziness with all the bonfires and the fireworks all over Reykjavik. Iceland in the winter is just as great as in every other season. If you are planning to come to Iceland over the winter, do not be scared of the long dark days. Just wrap up in a few layers of clothes and try to make the most of your days up in Iceland, this tiny country that is so beautiful and has so much to offer in every season. My advice: don't go crazy trying to fit everything in; just enjoy the winter quietness and relax.