Winter in Iceland - How to Survive the Darkness
5 minute read - 12 Oct 2018
How to survive those cold, dark Icelandic winters?
Winters in Iceland can be challenging, especially if you are coming from warmer countries. Iceland is a great place in every season, also in the winter, despite the darkness. Of course, you should keep in mind that the weather might be crazy in the winter, with snow storms and blizzards but dark winters in Iceland also have their pros. Here's our guide on how to survive the winter darkness in Iceland.
1. Wear proper clothes
Before getting on a plane, make sure you pack the right clothes to survive winter in Iceland. Always wear layers, as they will help you keep warm and dry, especially if you are going on tours. You should always wear a wool inner layer, a middle layer and an outer layer to protect you against wind and rain. Don't forget good shoes and maybe ice grips to put under your shoes as some streets might be slippery. Once you are dressed properly, you are ready to go anywhere.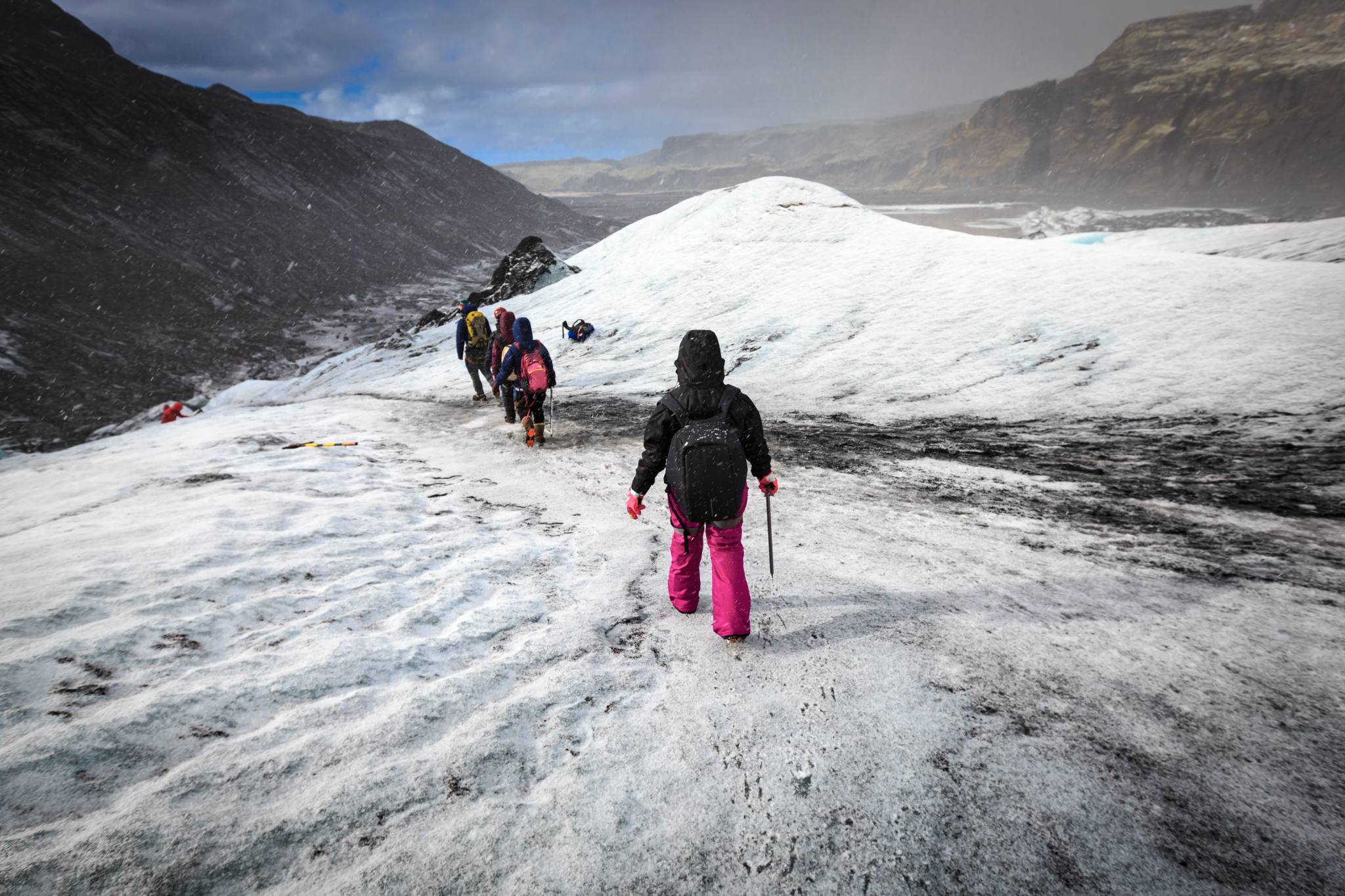 2. Sleep in and take it easy.
In the winter in Iceland it is dark until 10:30-11 am so there is no need for you to wake up super early for your tours as you will not be able to see much when it is dark outside. You can sleep in and have a lazy start of the day, without being afraid of missing anything of beautiful Iceland. Just make sure you are out exploring during the few bright hours.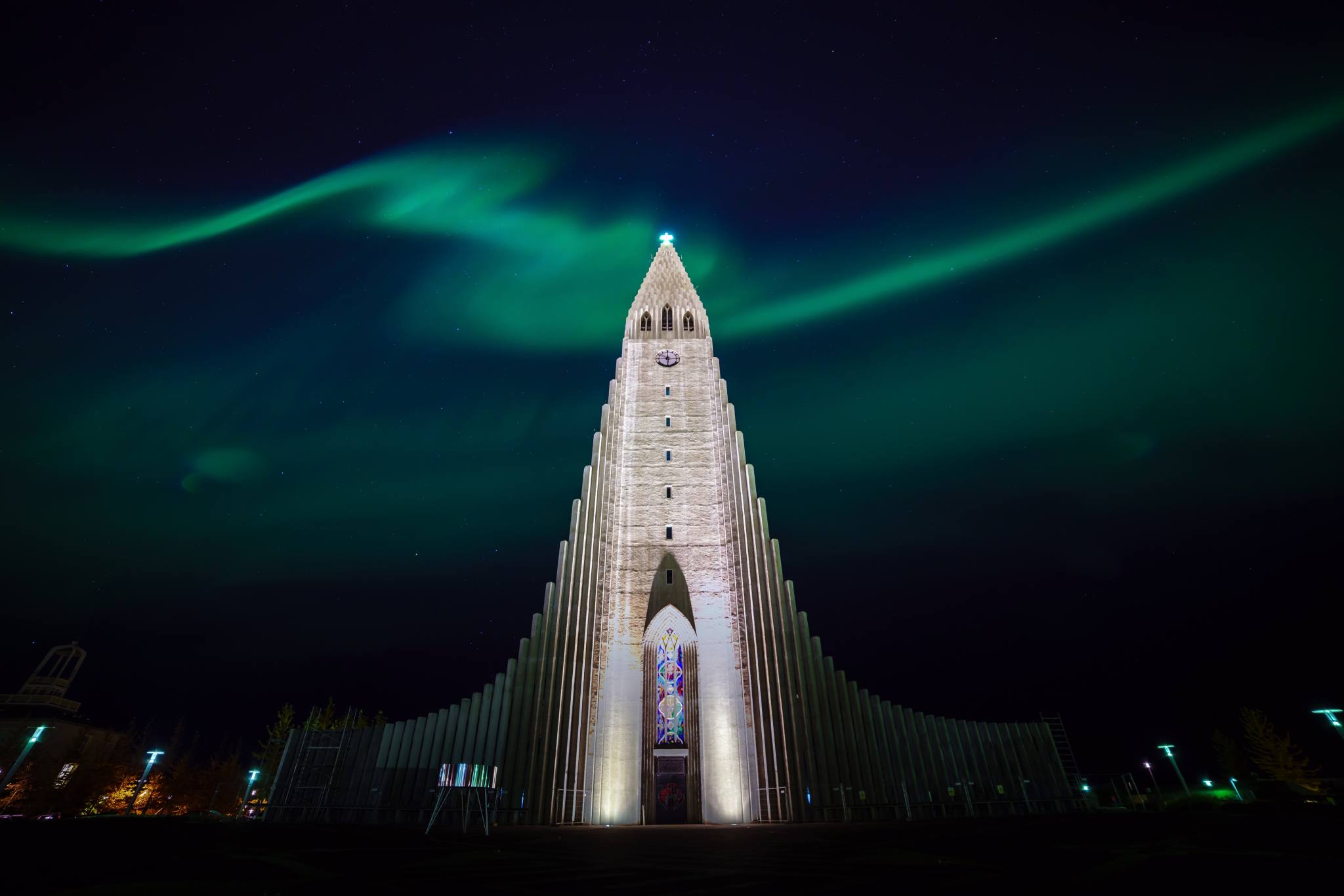 3. Get ready to see some amazing Northern Lights
These spectacular shows of dancing lights can be seen when it's dark, so more hours of darkness mean more chances to spot the lights. Being a natural phenomenon, it is never guaranteed that you will see the Lights but if you do, it will be a magical experience that will definitely brighten up the dark Icelandic winter days. Read our previous blog to learn more about Northern Lights in Iceland and check out our special combo tour for a great evening with a taste of Icelandic cuisine and a hot twist.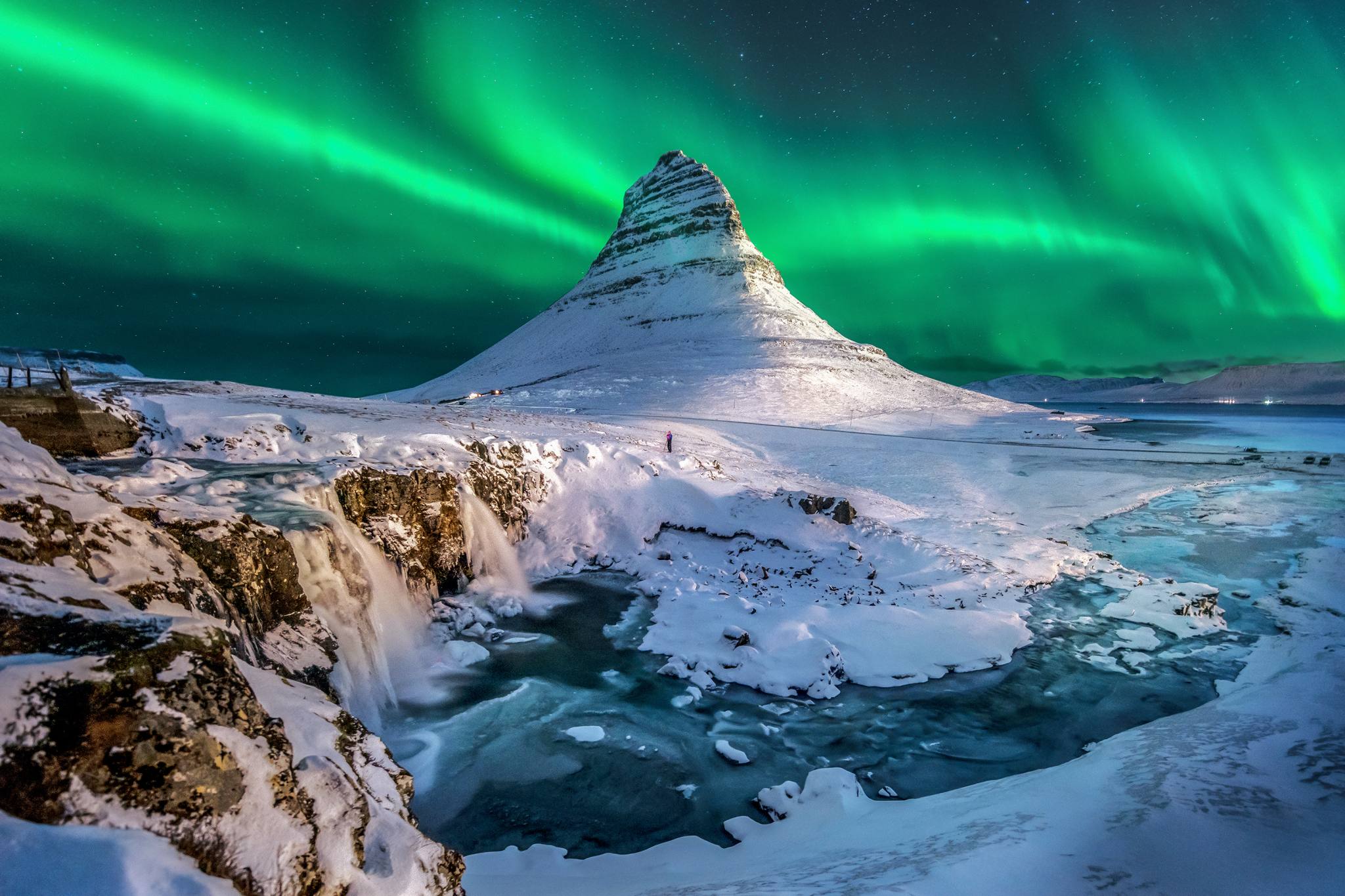 4. Have flexible plans and stay safe
As the weather in Iceland in the winter can be a little crazy, there is a chance that some roads will be closed to traffic. Make plans but be ready to change them if the weather is not in your favor. If you are driving yourself, always check the roads conditions and Safetravel. Keep in mind that nature in Iceland is as beautiful as dangerous. If you are not used to driving in special conditions, please do not risk it. Take a tour instead and enjoy your vacation without worries and in complete safety.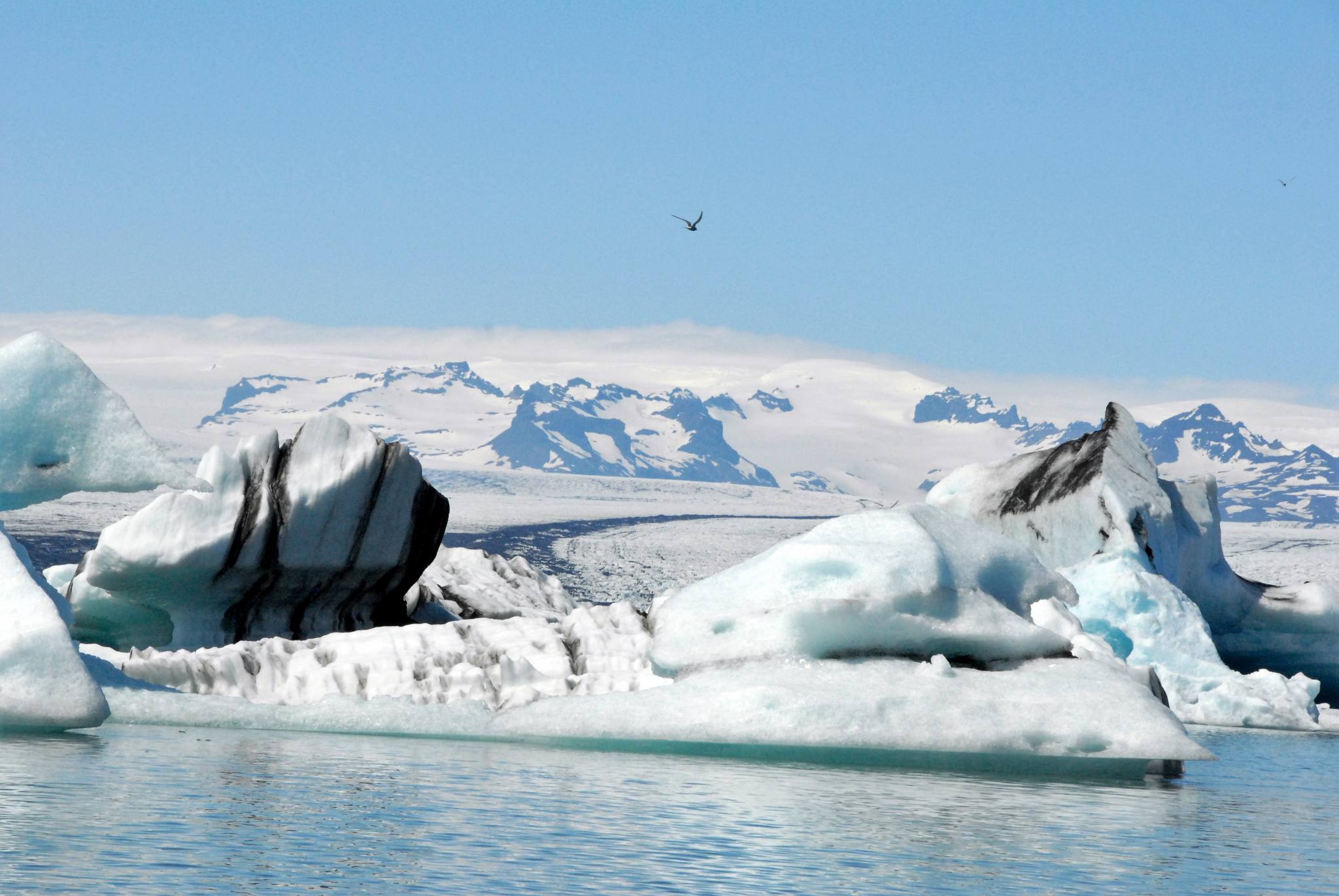 5. Enjoy Iceland's geothermal swimming pools
Bathing in a hot pool or hot spring in Iceland is great in any season but I find it more special in the wintertime. I love sitting in a hot tub in one of Reykjavik's public swimming pools when it is cold and dark outside. Some pools even have saunas and steam baths. You can enjoy public swimming pools almost in every town and village in Iceland and if you can, you should also try some natural pools like the Secret Lagoon, or why not indulge in luxurious spas like the Blue Lagoon or Fontana Baths? For some tours ideas, check out our Golden Circle and Secret Lagoon Tour or our Reykjanes, Lava Tunnel, Blue Lagoon + Northern Lights Combo Tour.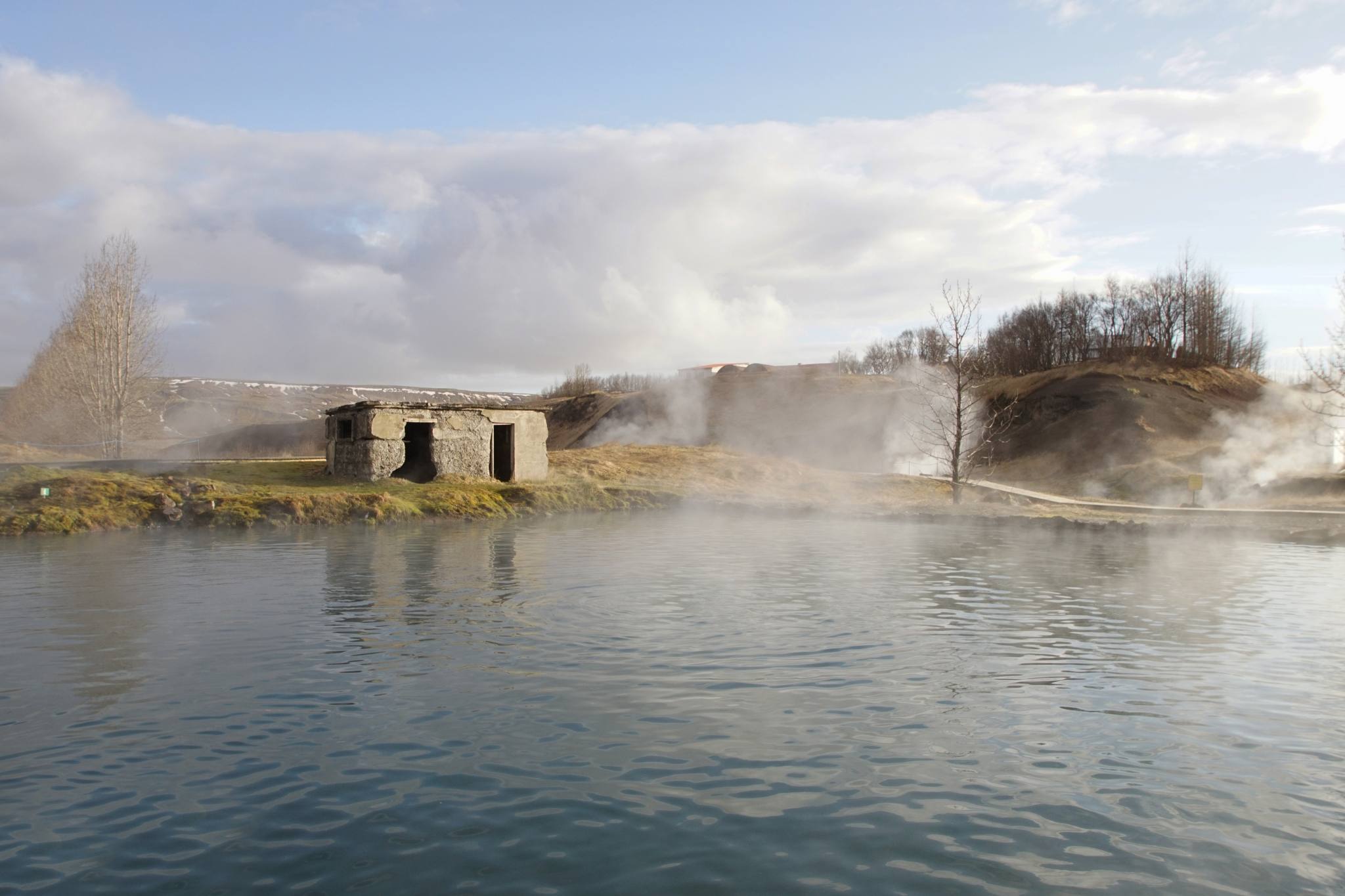 6. Enjoy Reykjavik and the Christmas Lights
Reykjavik is a great city with a lot to offer. You can walk around the streets of Reykjavik and join the locals in bars or cafés; there are many music festivals happening in the winter (like the famous Iceland Airwaves) as well as a lot of museums and art galleries that can keep you busy during those cold dark winter Icelandic days. You will also notice that Icelanders sure know how to light up their towns in the winter. Since electricity in Iceland is so cheap, Christmas lights and decorations are put up quite early in November and are kept well into the new year. All the towns and houses are decorated and candles are put in the windows, giving the dark winter days a special feeling and atmosphere.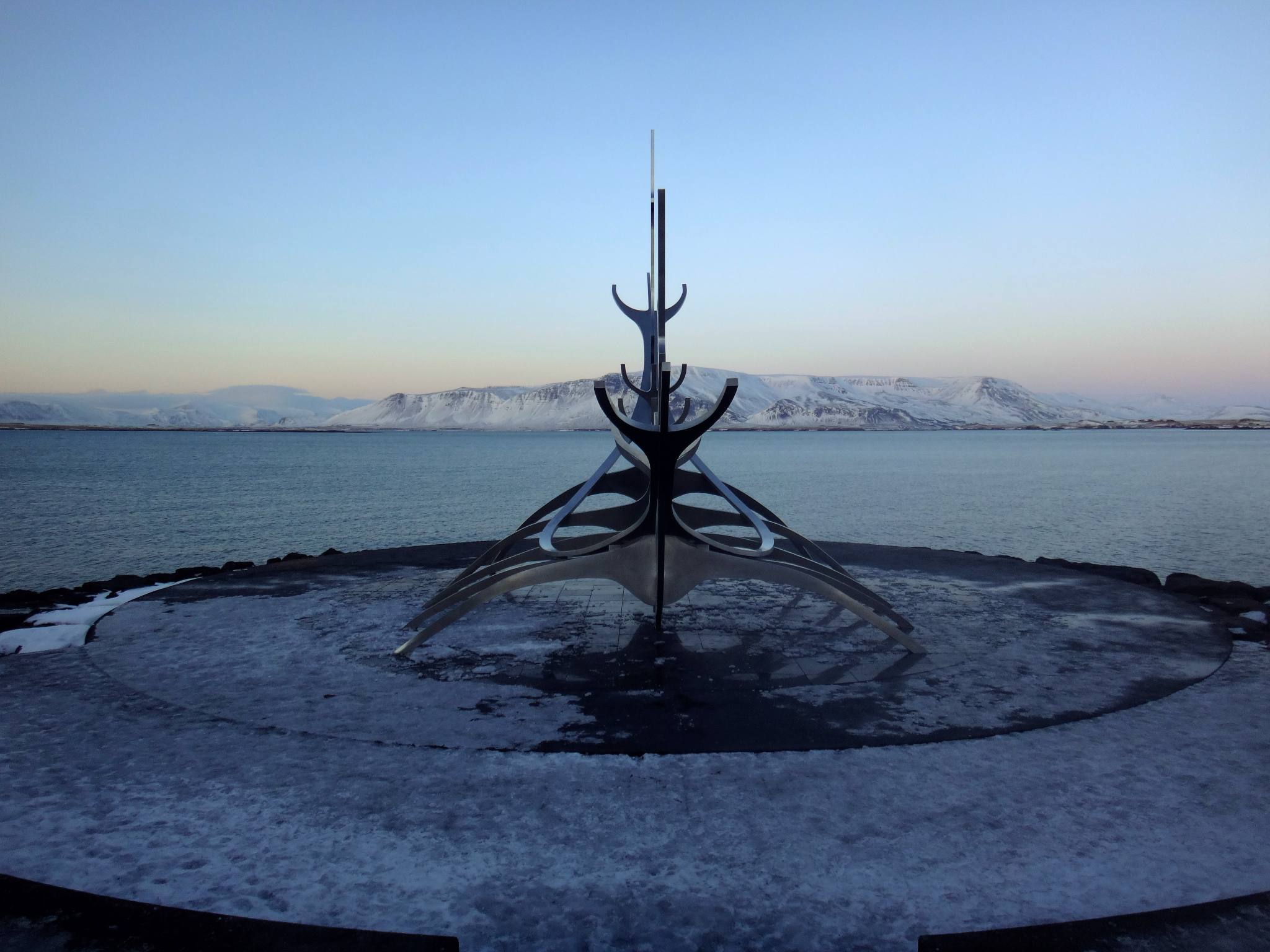 If you are thinking of visiting Iceland in the winter, don't let the cold or the darkness scare you away. Bring a lot of warm clothes and layers, proper shoes, gloves, and hats and get ready to experience the magic that comes from Iceland's dark winters.